A weed-free garden is the goal for all green-thumbed hobbyists, yet the struggle to achieve this can feel neverending. Not only are weeds aesthetically displeasing, but their presence can deprive delicate plants of necessary hydration and nourishment. To protect your plants and your peace of mind, implement a strong barrier against weeds.
EcoGardener's Ultimate Pro Weed Barrier Landscape Fabric is one of the toughest weed barriers on the scene. It's made of recycled, industrial-grade polypropylene and features a three-layer construction that guarantees unmatched strength and longevity.
An effective weed barrier consists of three components: a woven fabric as the first layer, a polyurethane coating as the second layer, and a UV-resistant coating as the third layer. The fabric helps to act as a physical obstacle for weeds, thus preventing them from entering the soil. The polyurethane coating helps to repel water and restrict sunlight, allowing the soil to remain moist and reducing weed germination. The UV-resistant coating works to protect the fabric and keep it looking new-like over time.
Whether you want to beautify your flower bed, line a pathway, or build up a container garden, the EcoGardener Ultimate Pro Weed Barrier Landscape Fabric provides an easy-to-use solution. Cut it to whatever shape or size you require and enjoy the benefits for flower and vegetable gardens alike. Versatile and durable, this product is perfect for any outdoor gardening project.
Thanks to its incomparable weed defense, EcoGardener Ultimate Pro Weed Barrier Landscape Fabric also boasts the ability to provide a temperature-stable environment for a soil bed. As a result, plants are given the opportunity to grow more efficiently and with less continuous watering and fertilizing. The fabric, in essence, preserves moisture levels in the ground, leading to considerable cost and resource savings.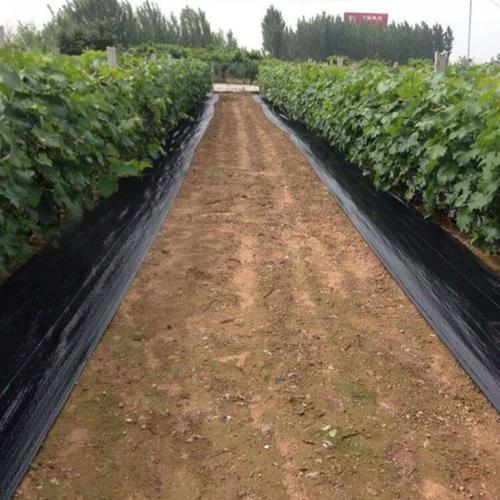 Gardener seeking a dependable and extended-lasting barrier to weeds should highly consider the EcoGardener Ultimate Pro Weed Barrier Landscape Fabric. Not only does it defend robustly against the spread of weeds, but it also helps to save water and keeps your soil's temperature more even. Moreover, it is effortless to install and manage, making it an appealing option for any budding or experienced gardener.
Maintain the pristine beauty of your garden or lawn with Ecogardener Ultimate Pro Weed Barrier Landscape Fabric – a revolutionary product that offers unbeatable protection for your plants. This heavy-duty, highly durable fabric is designed to keep unwanted weeds out while providing water and needed nutrients to your vegetation. Long-lasting and reliable, it will ensure that your outdoor area remains healthy and vibrant.
This fabric is constructed from a composite of polypropylene and polyester, granting it durability against long-term wear while remaining airy enough for effortless installation. It maintains porosity for letting air, water, and essential nutrients pass through and does not permit aggressive weed growth. Additionally, its resilient structure is fortified with ultraviolet repellency so it won't suffer damage under strong sunlight beams.
The fabric is strong and long-lasting, but that's not all; it also comes in many hues and finishes so you can find the perfect visual compliment for your garden or yard. Additionally, installation is straightforward and efficient – metal stakes and anchors are included to securely fix the fabric to the ground.
Constructed from recycled components, the fabric boasts an environmentally responsible design. This craftsmanship minimizes landfill waste and after its deemed lifespan, the fabric can decompose and eventually blend back into the earth.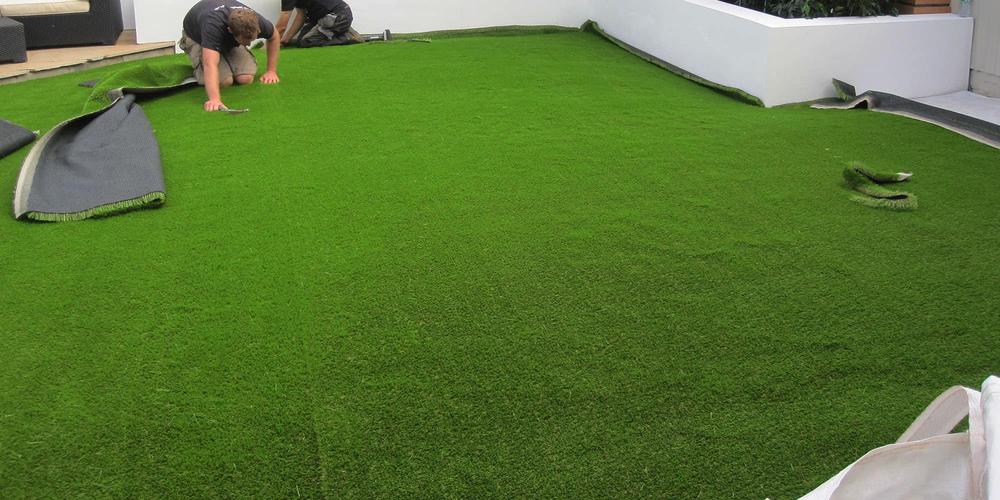 With an emphasis on beauty, durability, and eco-friendliness, the Ecogardener Ultimate Pro Weed Barrier Landscape Fabric offers an exceptional, hassle-free option for gardeners and lawn fans looking to preserve their cherished outdoor space. Boasting an effortless installation process, this product is guaranteed to create a captivating outdoor sanctuary free of pesky weeds in no time at all.
Related Product
---
Post time: 2023-07-06