Geotextiles are permeable geosynthetic materials made by needling or weaving synthetic fibers. Geotextile is one of the new geosynthetic materials, and the finished product is cloth.
Geotextile has excellent filtration, drainage, isolation, reinforcement, protection, with light weight, high tensile strength, good permeability, high temperature resistance, freezing resistance, aging resistance and corrosion resistance.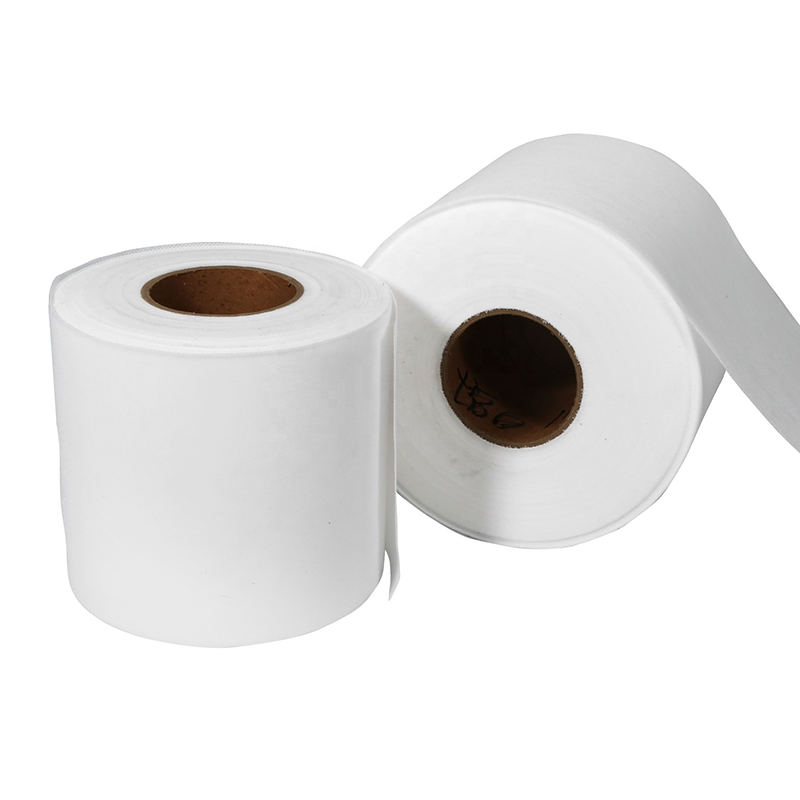 Specification

(g / ㎡)

100
150
200
300
400
500
600
700
800
Width
1m ~ 6m
Length
50m ~ 200m
Material
PP / PET
Species
 Nonwoven Geotextiles (Filament Geotextile / Short-fiber Geotextile)
Geotextile Roll is packed in the woven bags or follow your demand.
Roll size : width6.0m X Length 50m-100m.We have our own loading man and loading tools.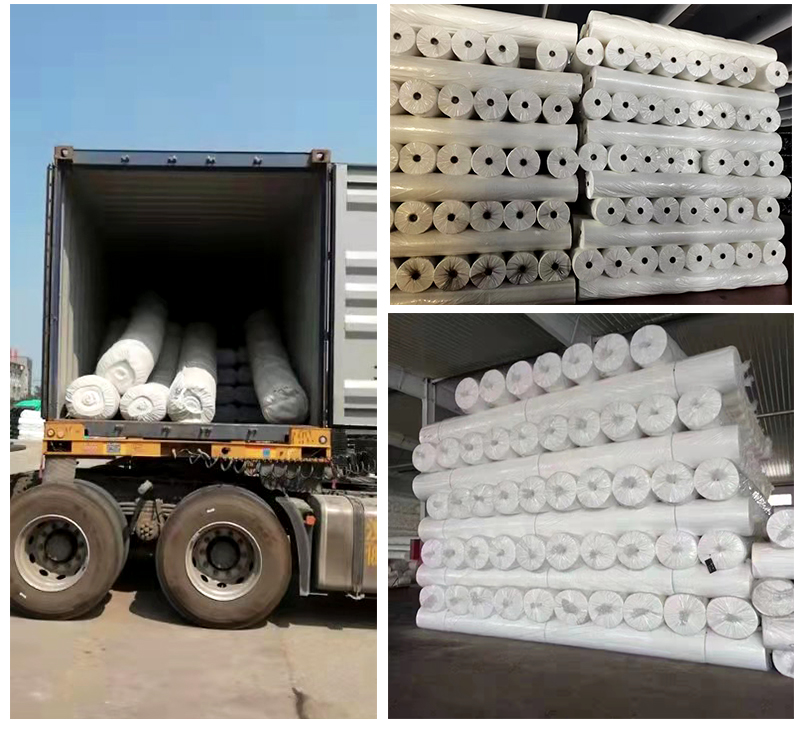 Keep away from fire and high temperatures.
Application
Widely used in geotechnical engineering such as Water Conservancy, Electricity, Mines, Roads and Railways.
Filter material for Soil Separation;
Drainage materials for the benefication of Reservoirs & Mines, and foundations of High-rise Buildings;
Anti-scouring materials for River Dykes and Slope Protection;
Reinforcing materials for Railways, Highways, and Airport Running Road foundations, and Road-rise Building ;
Anti-frost and anti-freeze insulation materials;
Anti-cracking material for asphalt pavement.

Introducing our revolutionary Non Woven Geotextile thats quickly being adopted in geotechnical engineering projects as the go to solution. An exceptional quality permeable fabric that has critical applications including soil separation solutions, anti scouring designs, drainage solutions to insulation measures. Each non woven geotextile roll undergoes extensive quality assurance testing using cutting edge technology for unbeatable strength and durability.
Our product boasts tremendous versatility since it easily caters to Water Conservancy, Electricity production sites mines as well as Railway and Road infrastructures amongst others. Whatever your needs may be – trust the Non Woven Geotextile for outstanding results! Our Non-Woven Geotextile has been crafted to perfection for filtering soils while allowing efficient drainage of excess fluid away from the site with ease. This feature aids in enhancing soil stability while reducing contamination risks in addition to enhancing performance in mines and high-rise buildings foundations through its superior drainage capacities that can handle heavy loads without causing subsidence or erosion. Our non-woven geotextiles have also proved indispensable for anti-scouring measures along river dykes and slope protection since they possess unique resistance levels against water flow which minimizes soil migration caused by erosion.
Reinforcing railway networks and highways requires materials like ours with added strength levels, ensuring solid constructions capable of bearing even the heaviest of loads with ease. For optimal load distribution minimized soil deformation and enhanced stability – theres no rival product better than ours! Our geotextile boasts outstanding mechanical properties that stand out among the rest while remaining incredibly strong and durable with excellent anti frost and anti freeze thermal insulation abilities. In addition to its unique features that enable it to act as a protective barrier around insulation material – preventing damage from cold temperatures or frost it also serves as an excellent anti cracking material for asphalt surfaces by providing extra reinforcement layers against cracks from heavy loads or temperature changes swiftly. As such our Non Woven Geotextile remains the ideal choice for all your geotechnical needs with minimal impact on soil erosion improved stability and reduced environmental contamination risks – so why wait?
Invest in our product today!