Gardening without worries about tedious weeding? Absolutely achievable when you lay down cardboard as a weed barrier. Not only is this inexpensive and sustainable, but it can be done with ease. Not sure how to do it? We've got you covered; explore this article to learn the steps needed for a successful transformation of your garden bed.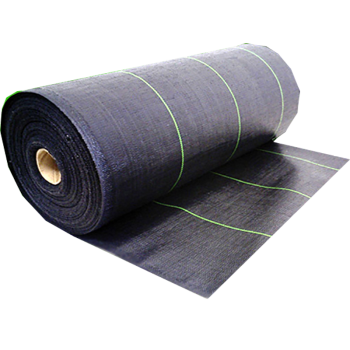 To make sure that your delicate plants are safe from harm, you must select a thick and resilient cardboard. Not only must it be strong enough to not quickly tear, it should also be untreated with any kind of adhesive or chemical. After you've found the perfect piece, you'll need to cut it into shape, ensuring each bit is a bit bigger than the intended spot.
Once the cardboard has been cut to your desired measurements, it is time to create your wall of protection. Carefully deploy the first layer, ensuring that the edges here are slightly overlapping the next piece. This will provide an extra layer of defense and guarantee a space with no holes in it. To make sure that any shifts are prevented, overlap the pieces sufficiently and make use of heavy objects, such as rocks, to lend further stability.
Ensure that the cardboard base is securely in place, then top it off with a layer of mulch. This acts as an anchor to keep the cardboard from shifting while simultaneously blocking the advances of weeds. Mulch that is organically derived has the added benefit of feeding nutrients into the soil as it decomposes. Spreading the mulch across the breadth of the cardboard creates an all-encompassing protective barrier.
To finish your preparation, it is important to provide the mulch with some moisture in order to allow it to settle in. Additionally, it helps to allow any underlying weeds to germinate and expand – although the cardboard should keep them at bay. All you have to do is water the area like you usually would, ensuring that both the mulch and cardboard are wet.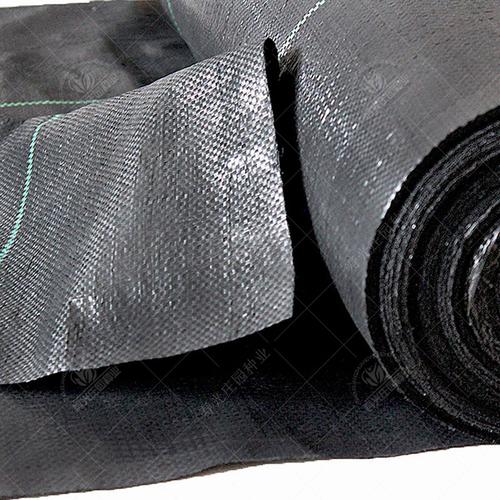 Eliminating pesky weeds from your garden can be easy and sustainable by laying down cardboard as a weed barrier. In only a few simple steps, you'll be well on your way to creating an effective barrier that will help maintain a beautiful garden. Not only will you enjoy seeing successful results, but you'll also to do your part for the environment by reducing waste. So, why delay? Give cardboard a try today and see the weed-free results for yourself!
shielding your garden from unwanted weeds is of cosmetic and functional importance, making the choice of weed barrier material and method a crucial part of any landscaping project. Cardboard may be an affordable and straightforward route to take when it comes to protecting your greenery from pesky critters; below, we explore using cardboard as a weed-deterring barrier in a garden.
Preparing the area before laying down the cardboard is essential. Taking out any weeds in the chosen location will help ensure that the weeds do not grow back through the cardboard. Achieving an even level surface, free of any sharp stones, sticks, or other objects that may cause damage to the cardboard, should also be a priority.
After having readied the plot, it is time to start laying out the cardboard. Cut the cardboard into sections that are slightly bigger than the patch you plan to cover. It is essential to ensure these parts are sizeable enough to be able to fully cover the designated area with no empty spaces left. If need be, the portions of cardboard can be overlapping one another to guarantee a full and comprehensive shield. Now using bulky rocks or other heavy objects, secure the cardboard down to guard against any movement or being swept away by wind.
In order to make sure the cardboard stays in place, you'll need to take the necessary steps to secure it. Utilizing landscape staples every foot around the perimeter of the area will ensure all is kept up. Make sure that each is firmly placed into the ground – or, if burying it, dig a trench and fill with two inches of soil. Either strategy will do the job just fine, but make certain that whichever option you chose results in a secure fit.
Place some cardboard down on the area you wish to protect, then proceed by providing it a layer of mulch for extra defence against the elements. Spread the mulch evenly across the cardboard, so that it completely covers it, in order to deter any unwelcome weed growth as well.
To keep the cardboard secure and make sure it doesn't break down due to weathering, it is essential to keep the area watered consistently. This way, you can protect the effectiveness of the cardboard.
Creating a weed-free garden can be simpler than you think when you lay cardboard as a barrier. Taking the time to prepare the area, and ensuring the cardboard remains secured, will help you reap the rewards of an impediment that works as effectively as it does economically. In just a few steps, your garden will be free of weeds and full of future blooms!
Related Product
---
Post time: 2023-07-04