High Strength &Durability: 5.8oz heavy duty landscape weed barrier fabric, made of tightly woven polypropylene fabric needle which punched with UV-stabilized. 98.7% opaque to light, Prevents weed seeds buried in the soil beneath from sprouting. The durable weed blocker fabric will highly increase your productivity and Economic benefits. Save time on buying ordinary fabrics and reinstalling!
Superior light blocking &High Permeability : High density woven needle punched dual layer perfect for preventing weed growth in heavy foot traffic areas. Its breathable design allows for the application of water over the top of the fabric. The liquid will filter down into the soil without damaging or degrading the fabric itself.
Anti-UV & Environmentally safe: Our landscape fabric will withstand sun exposure. It made of eco-friendly woven material, which can protect your yard's ecosystem ,reduce soil erosion and thrive your plants.
Easy install &Multiple purposes: Easy to cut and handle, conform to your garden or landscape layout. Striped for easy plant alignment. This weed barrier landscape fabric is great for landscaping or outdoor garden projects, such as a soil stabilizer under stones or pavers, patio, rocks and sidewalk underline, drive way and all landscaping or garden weed control needs.
AFTER-SALES SERVICE: We want to provide you with the very best landscaping fabric possible, as well as with customer service you can rely on. We¡¯ll always be here to answer questions and provide fast support.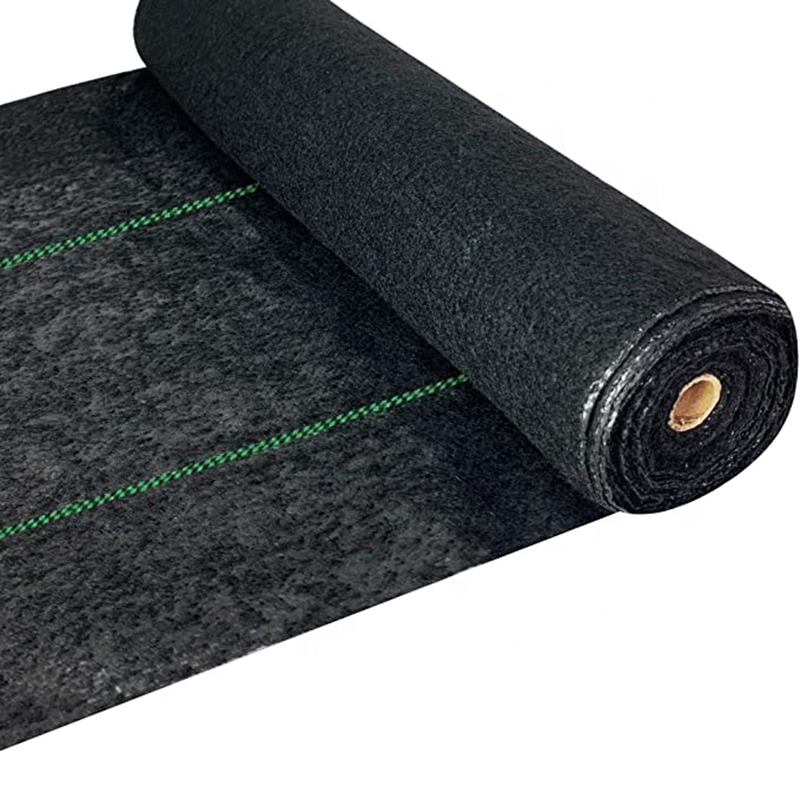 PACKAGE :Rolls with paper tube inside + PE bags outside+label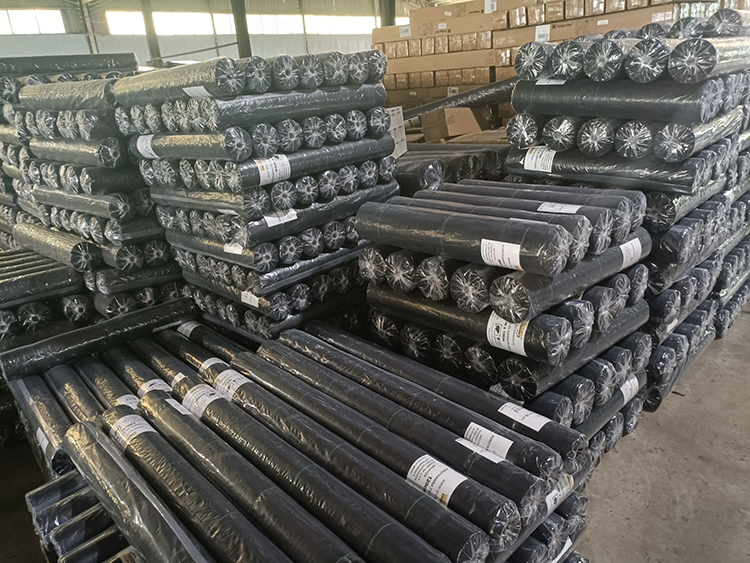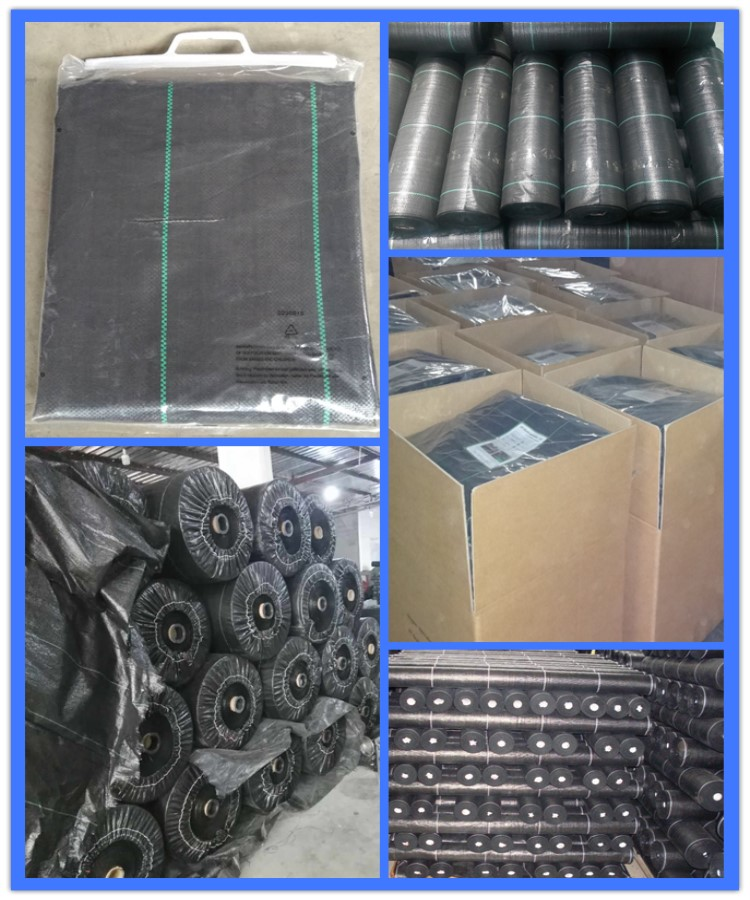 Application
Prevents weed seeds buried in the soil beneath from sprouting.
Limits the need to use herbicides for weed control.
Helps retain soil moisture by reducing evaporation.
Offers some erosion control on slopes subject to washout from heavy rains.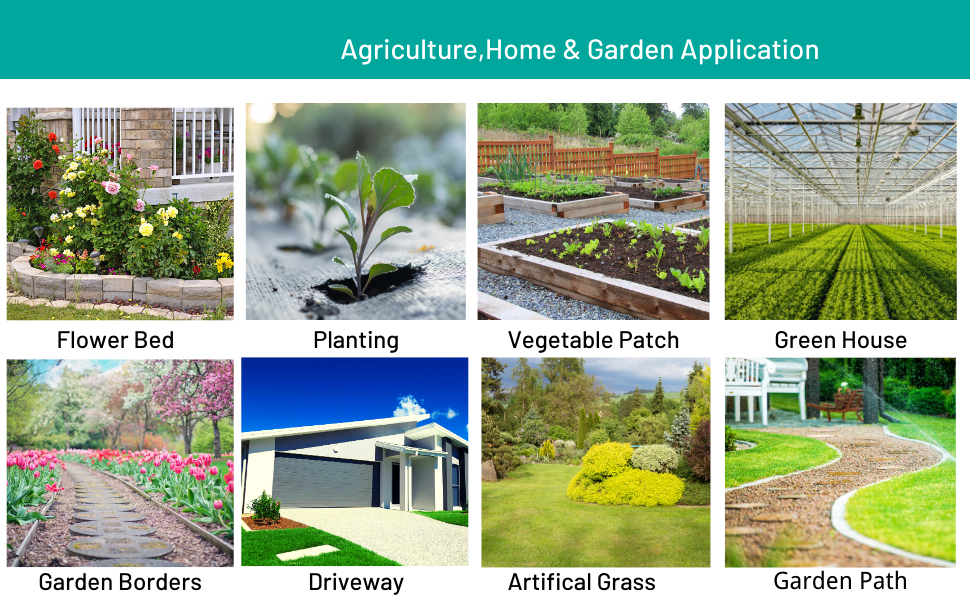 Introducing our latest innovation – the Heavy Duty Landscape Fabric! Finally you can put an end to weeding struggles and keep your garden looking fantastic all year round. Our polypropylene woven fabric has been needle punched with UV stabilized material resulting in a robust and hard wearing fabric of 5.8oz per square yard. Our product features an impressive opacity rate of 98.7% which means that no sunlight will be getting through to any lurking seeds below! This takes care of weed prevention effortlessly in your gardens while allowing you more time enjoying them!
We understand you don't have unlimited funds for gardening expenses- we've designed our Heavy Duty Landscape Fabric to be both cost effective and durable without sacrificing quality so that anyone can afford it!
The dual layered design provides maximum protection against invasive weeds while allowing proper water flow via plant roots as every good landscape fabric should do! Gardeners looking for ways to maximize their efforts while minimizing labor will undoubtedly appreciate the convenience offered by our weed blocker fabric.
By preventing weed growth where its not wanted you'll save countless hours on maintenance every season – and also enjoy significant cost savings too! This product is highly versatile making it perfect for any number of commercial applications such as roadside plantings or gardens requiring weed suppression. With its robust construction this heavy duty landscape fabric is up to any task and is built to last. But what makes our Heavy Duty Landscape Fabric truly exceptional is how simple and straightforward it is to install.
You don't need any special skills or tools – just roll it out and customize it as needed!
And with its child- and pet-friendly design plus a commitment to environmentally-friendly materials this product offers complete peace-of-mind for todays conscientious gardener. So take back your time – and your enjoyment of outdoor spaces – with this innovative solution! Do you find it challenging to keep your landscape in pristine condition due to persistent weed growth? Be proactive and purchase Heavy Duty Landscape Fabric.
This product boasts superior light blocking features and high permeability fabric providing a dependable solution for all your weed related issues. You deserve a beautiful outdoor space- Heavy Duty Landscape Fabric can help you achieve just that- make a purchase today.