Product Features:
They have strong ability for waterproof,anti seepage and isolation, aging resistance, good welding performance, convenient construction, root resistance and other characteristics. They are mainly used in aquaculture,sewage treatment pond,river embankment reservoir, channels, lake dam, subway, landfill liners and so on.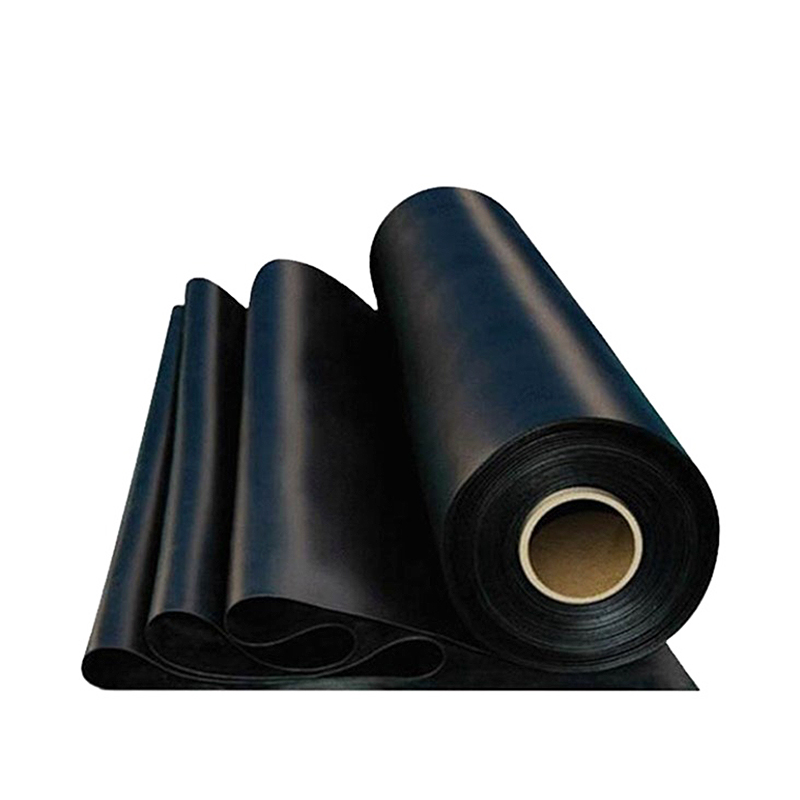 Anti seepage:
Corrosion resistance,waterproof
Firm:High tensile strength and elongation,Excellent stress cracking resistance property
Long lasting:Stable in chemical structure,anti aging, anti oxidizing,UV resistant
Safe:No taste,no poison,not dissolve with acid,alkali, salt or organic solvent
Surface details: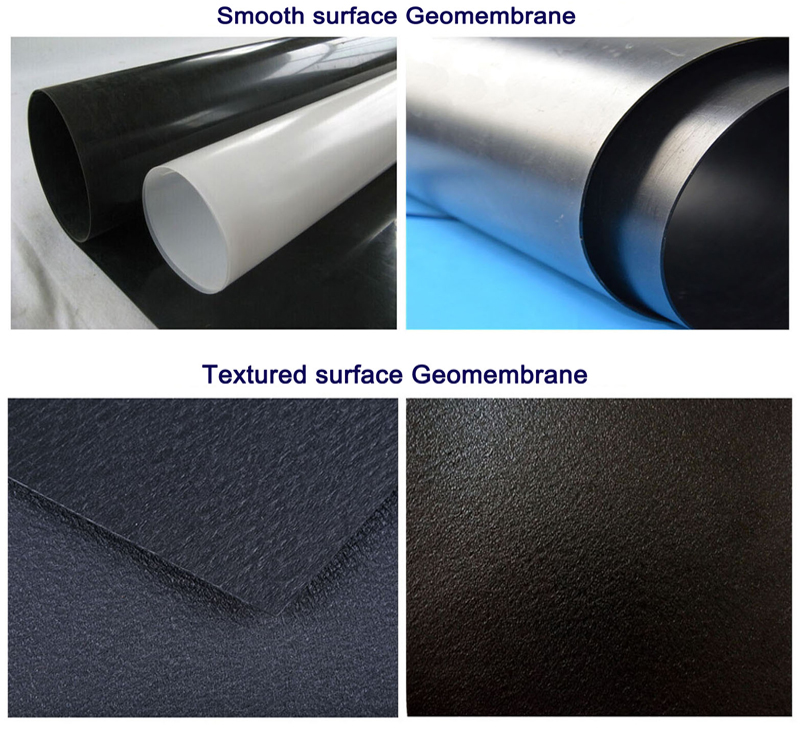 Technical Parameters:
Spec

Properties

Test method ASTM

GMS 0.5

GMS0.75

GMS 1.0

GMS1.25

GMS1.5

GMS2.0

Thickness

D5199

0.5mm

0.75mm

1.00mm

1.25mm

1.50mm

2.00mm

Density (≥ g/cc)

D1505

0.96

0.96

0.96

0.96

0.96

0.96

Tensile Properties(Each direction)(≥)
●Yield strength
●Break strength
●Yield elongation
●break elongation

D 6693

Type IV

8 KN/m

14 KN/m

12%

700%

11 KN/m

20 KN/m

12%

700%

15KN/m

27 KN/m

12%

700%

18 KN/m

33 KN/m

12%

700%

22 KN/m

40 KN/m

12%

700%

29 KN/m

53 KN/m

12%

700%

Tear Resistance(≥)

D 1004

64 N

93 N

125 N

156 N

187 N

249 N

Puncture Resistance(≥)

D 4833

160 N

240 N

320 N

400 N

480 N

640 N

Stress Crack Resistance(≥)

D 5397

300 hr.

300 hr.

300 hr.

300 hr.

300 hr.

300 hr.

Carbon Black Content

D 1603

2.0-3.0%

2.0-3.0%

2.0-3.0%

2.0-3.0%

2.0-3.0%

2.0-3.0%

Oxidative Induction Time(OIT) (≥)(a) Standard OIT-or- (b)High Pressure OIT

D 3895

D 5885

100 min

400 min

100 min

400 min

100 min

400 min

100 min

400 min

100 min

400 min

100 min

400 min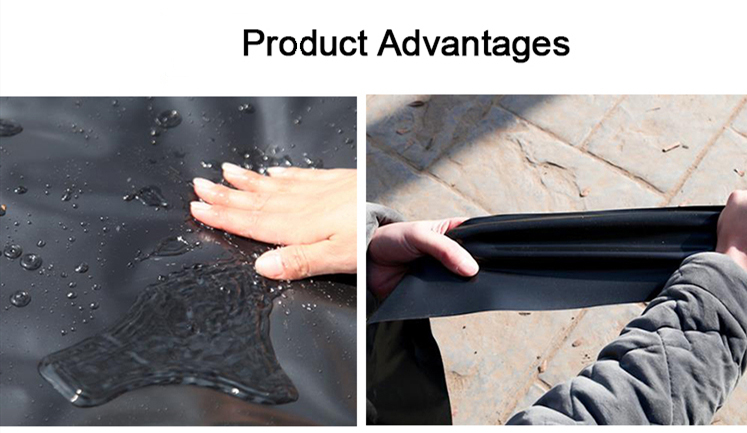 Application: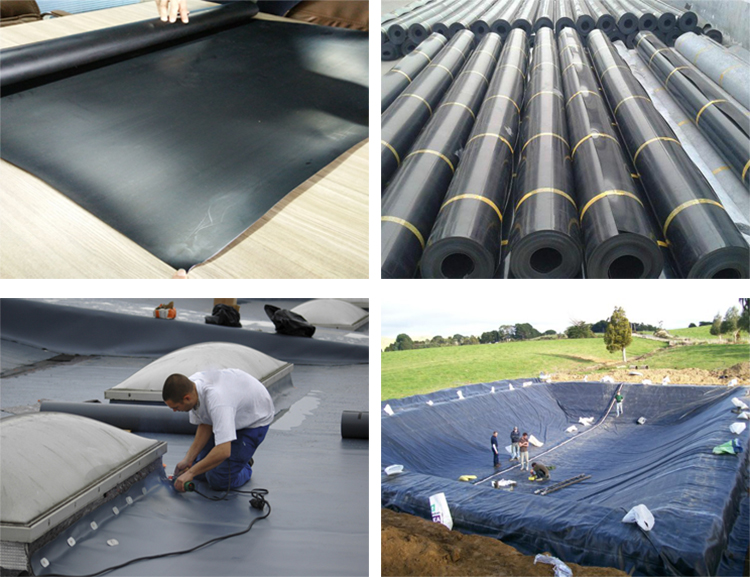 At XYZ Inc. we are excited to announce the launch of our newest product- The HDPE Geomembrane! This advanced solution caters to project requirements that need reliable anti seepage, root resistance and most importantly superior waterproofing ability to ensure complete protection against water related damages in structures.

Our HDPE Geomembrane not only guarantees optimal waterproofing but also possesses excellent corrosion resistance capabilities ideal for structures that require constant exposure to water or other harmful agents capable of causing damage. Furthermore with exceptional stress cracking resistance properties under its belt -it ensures durability even after prolonged use. The firm texture on our HDPE Geomembrane provides a solid base ensuring the product remains intact once installed- demanding no further maintenance costs or worry about movements establishing itself as a viable choice in todays market.
The HDPE Geomembrane we offer possesses attributes that ensure longevity while retaining quality functionality throughout its lifespan. A significant factor contributing to this sustainability is the products exceptional tensile strength coupled with elongation property that keeps it taut without sagging or losing shape even after extended use – crucial when dealing with water based projects as sagging could lead to leaks/damage eventually. The products root resistance properties also offer an added advantage by preventing roots from penetrating through thus causing harm especially when utilized in aquaculture/sewage treatment ponds prone to plant growth related blockages.
The installation process involves welding pieces together which make customization quite effortless offering convenience and effectiveness in construction. With such unique features the HDPE Geomembrane remains highly durable and stable for effective anti seepage and waterproofing capabilities over extended periods. The perfect solution for achieving anti seepage functionality while also providing waterproofing and root resistance lies in none other than our HDPE Geomembrane.
This product achieves all three functions effectively while being ecologically responsible and cost effective compared with established alternatives such as clay or concrete.
We recommend using our product across diverse projects such as those involving aquaculture practices or landfill lining applications due to its multifaceted benefits.
Start augmenting your next development with our esteemed HDPE Geomembrane today – you'll quickly see how indispensable it can be!