Gardeners and landscapers are becoming more and more reliant on plastic barriers, or weed barriers, as a way of fending off unwanted foliage. While the idea of using weed barriers sounds like a good one, it is essential to be aware of the positives and negatives prior to making any decisions.
To effectively avoid weeds in a garden, weed barriers are ideal solutions. Made of either plastic or fabric, such a barrier is usually composed of a sheet of polyethylene plastic situated near the ground that is then blanketed with soil or mulch. It is critical to note, however, that an accurate installation is required in order for the barrier to be effective; if done sloppily the same can actually invite more weeds to flourish. Adding to this, plastic barriers run the risk of being easily punctured or torn, thus resulting in the unwelcome entrance of weeds.
A fabric barrier, though pricier than its plastic counterpart, is incredibly lasting and can stand the test of time. This woven material, laid atop the soils and hidden under mulch, is a great way to keep weeds at bay—albeit only when properly installed. If not securely set, intrusive weeds may find their way through the barrier and disrupt the garden.
With gravel, stone, organic barriers, and more, there are various types of weed barriers available for your garden. Each of these provides benefits and drawbacks of its own; it is critical to understand how they work in order to select the most appropriate for your specific needs. Whether you go with hay or straw barriers or some other alternative, taking the time to learn about each option can ensure that your garden is properly protected from weeds.
Balancing between the advantages and disadvantages of using weed barriers is important to making an informed decision. While there are potential drawbacks, like being vulnerable to punctures or costing a lot, the benefits of investing in these barriers can definitely trump them. Weed prevention for your garden is something that every gardener should strive for, especially because healthy soil equals healthy plants. On top of that, many also find it to be an aesthetically pleasing addition to their gardens.
Prior to settling on a weed barrier for your garden, familiarize yourself with both the advantages and disadvantages. While these barriers can be a successful way to keep weeds at bay, installing them properly is essential for optimal effectiveness. Additionally, it should be kept in mind that they have the potential of being penetrated or ripped apart. With the right facts at hand, you can make an educated selection of which weed barrier will best suit your garden's needs.
Invasive plants have the potential to wreak havoc on your garden and landscape, spreading rapidly and rendering careful planning and work moot. To prevent such an issue, gardeners often employ a weed plastic barrier. This solution is straightforward and effective, successfully warding off unwanted vegetative intrusions and safeguarding all the hard work that went into cultivating the space.
Constructed with a blend of UV-resistant polyethylene and superior polypropylene, weed plastic barrier is weaved or spun robustly into a secure mesh. Attaching it to the underlying soil by stakes and pegs, this deliberate technique creates an indomitable enclosure. Despite being impenetrable to things like weeds, it features an airy ability to permit water and air to permeate through it. Thus, it successfully balances robustness with breathability.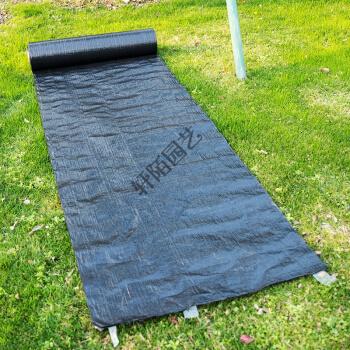 When it comes to keeping invasive weeds out of your garden, weed plastic barrier is the material of choice. Its versatility offers fuss-free solutions, such as covering a large area with one sheet of plastic, or cutting it in specific sizes and shapes to specifically suit a given space.
Bold black plastic mesh is the most used type of weed plastic barrier. With its large-scale coverage and highly noticeable visibility at considerable distances, this type of shield is ideal for keeping vegetable gardens dust-free. The mesh's ability to block out external light also serves as an effective inhibitor on weed germination and growth.
When confined to a small space, such as around trees or across a flower bed, white or tan colored plastic barriers can be deployed to stunning effect. Not only is this type of barrier almost invisible, but it is also effective in preventing weeds from infiltrating the area. From an aesthetic standpoint, it blends seamlessly with the environment it is set in.
Different densities of the plastic barrier are available, from light to ultra-durable. A thicker barrier is more resistant to puncturing and tearing, making it perfect for areas where weed growth is a problem. Additionally, it safeguards against weather disturbances such as cold spells, excessive heat, and the sun's harmful UV rays.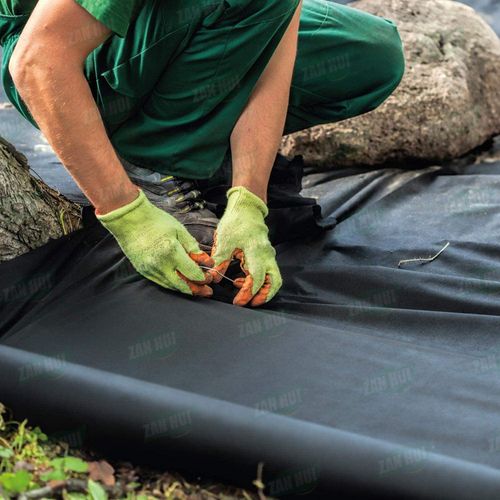 To ensure the effectiveness of your weed plastic barrier, it is imperative to adhere to proper exposition guidelines. The material should be assigned into a straight pathway and secured with both stakes and pegs for stability. Furthermore, an appropriate thickness of plastic must be utilized based on the size of your coverage area; a thicker plastic barrier may be ineffective if the dimensions are too limited.
A weed plastic barrier is an excellent choice for gardeners and landscapers who want to take control of weeds. It is not only economical but straightforward to install and employ, with the potential to deliver lasting security against weed growth. With proper setup and upkeep, investing in a weed plastic barrier can pay off handsomely over the years and keep unwanted vegetation at bay.
Related Product
---
Post time: 2023-07-13