Gardening is a rewarding pursuit, but having the appropriate tools is key for success. One item that can make all the difference is a weed mat; not only do these offer protection from unwanted weeds, but they also provide a barrier between your garden and the soil, prohibiting weed-causing seeds from sprouting. With such a range of weed mats on the market, how do you choose the ideal one for your garden?
In this piece, we'll delve into the myriad of weed mats at your disposal to determine which will suit your garden to a tee.
An increasingly popular choice among wary budget-minded gardeners is polypropylene weed mat. This synthetic material possesses excellent durability and stands up schleppingly to hostile UV rays. A slight drawback arises, however; due to its impermeability to water, polypropylene must be paired with water repellent fabric in order to ensure the plants' vitals are abundantly watered.
If price isn't a concern, a woven fabric weed mat is a great option for the occasional gardener. Built from natural fibers such as jute, burlap, or hemp, it's lightweight and permeable – allowing for easy hydration of below-ground greenery. Whether one's got a large backyard or a single pot of potted petunias, a woven fabric mat is an ideal companion.
When it comes to weed mats, biodegradable ones are an eco-friendly choice. Crafted using natural materials like coconut fiber, wood fiber, or bamboo, these mats will eventually decompose when exposed to the elements over time. What's more, they are incredibly lightweight and also allow water to pass through: a great choice for gardens that need regular care. Keep in mind that they may not be as durable as other options.
Lastly, rubber mats are an excellent option for gardeners who desire exceptional weed control. Surprisingly lightweight and constructed using recycled rubber, these mats allow vital water to permeate the soil below and can even cater to gardens that may require regular watering. However, this convenience can come at a higher price point than other available mats.
To pick the optimal weed mat for your garden, it boils down to your particular needs and budget. If budget-friendly is the priority, then polypropylene offering lengthy performance is the way to go. For eco-conscious users–who need lightweight coverage–a biodegradable mat is the perfect solution. Lastly, for excellent weed suppression and effortless set up, a rubber mat is best suited to the task.
To guarantee a long-lived polyethylene, burlap, or whatever type of weed mat you procure, remember to adhere to the given directions from the maker and firmly plant it within the substrate. Sticking to these instructions will make sure that your weed mat provides successful service for numerous years ahead.
Choosing the right weed mat for your garden can be overwhelming, especially with so many options available. To help you make an informed decision, let's take a look at the different types of weed mats and examine their advantages and drawbacks. Weed mats are a great and proven way to maintain cleanliness in gardens and commercial landscapes, and to eliminate weeds from stealing water and nutrients away from desired plants. With the right knowledge, you can find the best weed mat for your garden that will prevent weeds from popping up.
A popular choice for commercial landscaping is the classic black plastic weed mat. An advantage of using this mat is that it's budget-friendly and easy to install. It's also great for blocking light and minimizing weed growth. Unfortunately, its construction does not allow for water or air to pass through, so extra watering or airation can be inevitable for the plants to stay healthy. Furthermore, it can become brittle over time and easily break apart if subjected to excessive pressure.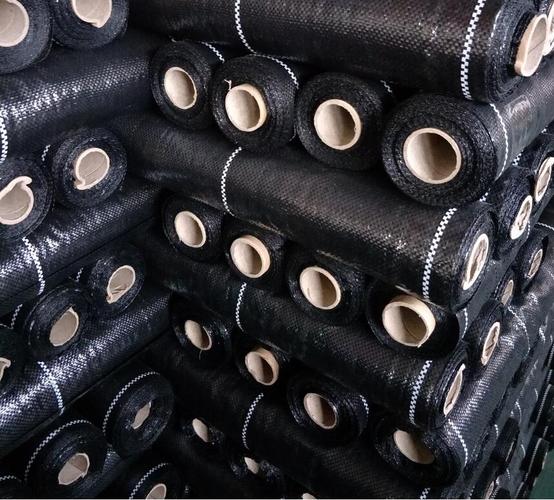 For areas requiring weed control and high levels of rainfall, biodegradable or jute mats may be the ideal choice. Crafted from natural fibers, these special covers are both permeable and resilient. Not only can air and water pass through, but they are also designed to endure heavy precipitation without tearing or breaking down. Although affordably priced than conventional plastic mats, these will still make a great addition to any garden or landscaping project.
Synthetic or rubber mats emerge as the third-choice for successful weed suppression and are constructed using various man-made materials. They are more costly than earlier-generation options, yet provide a longer lifespan, greater strength, and more convenience in upkeep -all making them a favorable option. Unsurpassed at thwarting weed growth, and highly durable against ripping or deterioration, these mats are an ideal proposition.
When selecting the ideal weed mat for your garden or field, size, type of plant life, and other clues about the growth potential of your area should be taken into account. Also, pay attention to the amount of sunlight the zone receives and how much watering is required. Last, but not least, consider the price of the mat and its lifespan before committing to a final purchase.
Searching for the perfect weed mat for your yard or flower patch doesn't have to be a daunting task. With a little bit of investigation, you can land on an option that will fulfill your requirements. All of the mats mentioned in this article are proficient at curtailing weed growth and can help you maintain a neat and tidy garden space. Keep these factors in consideration when making your decision, and you'll be sure to find the ideal weed mat for the job.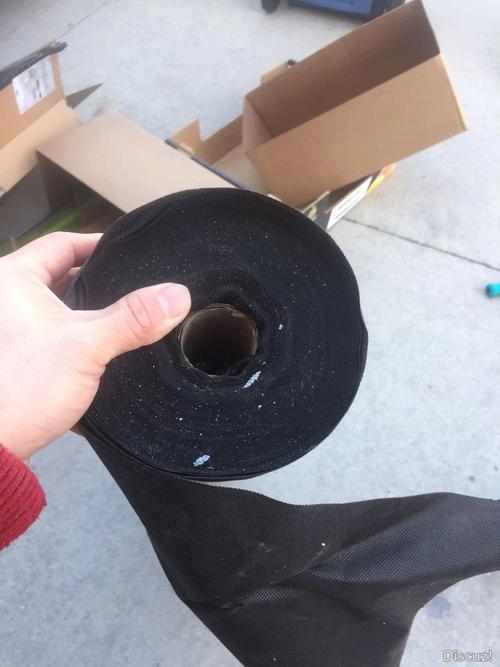 Related Product
---
Post time: 2023-07-10