Installing a Fake Grass Weed Blocker without Removing Your Lawn
Are weeds wreaking havoc on your gorgeous garden? If you'd like to nip the pesky problem in the bud, one of the best solutions is to install a weed barrier. Not only will they help stop weed seeds from sprouting and thriving in the future, they don't require removal of existing grass either – so you can still keep that lush look! In short, yes, it is entirely possible to install a weed barrier without ripping out the carpet of grass you've worked so hard to cultivate.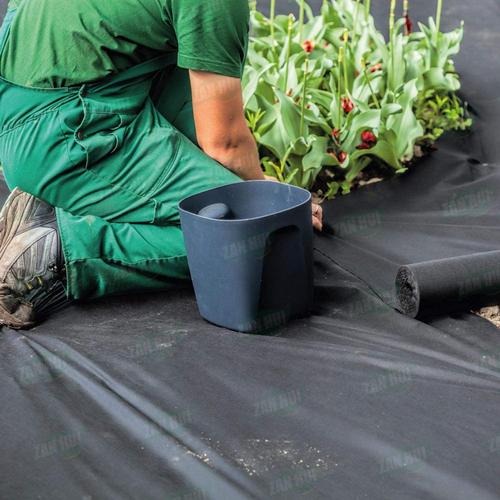 If you are looking to install an imitation grass and wish to keep the existing layer of grass around, then this article is for you! We will explain every step on how it can be done without the need for removal. Furthermore, we will weigh in on some of the pros and cons of this approach. Let us dive in!
Unveiling the Secrets of Artificial Grass Weed Barriers
Installing a layer of imitation grass fabric on existing grass can be highly beneficial. This protective barrier helps to block out light from the sun and reduces the risk of weed growth, while also conserving water through reduced soil evaporation. It is the perfect choice for those looking to create a healthy and hearty outdoor environment.
Benefits of Installing Artificial Grass Weed Protection
Rather than going through the arduous process of eliminating the existing grass, installing an imitation grass weed barrier offers numerous benefits. It is a greener solution that does not demand the use of hazardous herbicides and other chemicals. Furthermore, it helps to preserve water resources since it reduces moisture evaporation from the ground. Additionally, it inhibits the germination of unwanted weed seeds and minimizes the overall presence of weeds in your outdoor space.
Potential Drawbacks of Installing Artificial Turf Weed Control
Installing an artificial grass weed barrier can seem like a great solution, but there are a few obstacles to consider before taking the plunge. Firstly, it can be tricky to set up and might necessitate special tools and supplies. Secondly, you may have to stockpile fabrics in case you need replacements; this can be an added cost. Thirdly, it takes consistent cleaning and upkeep, making it challenging to maintain. Finally, should you wish to take it down, its removal might be a daunting procedure.
Installing a Synthetic Turf Weed Shield
To install an imitation grass weed barrier without uprooting the existing vegetation, it is essential to undertake the following measures: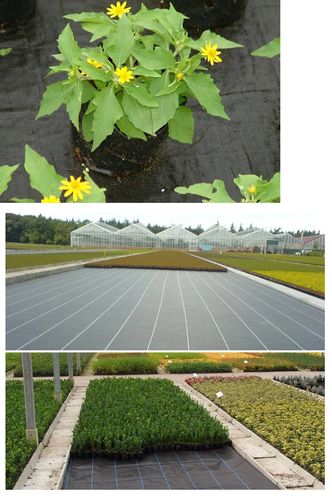 Estimate the space in which the weed barrier is to be placed.
Snip the weed restraining fabric into an applicable dimension.
Draw a meandering furrow alongside the edge of the patch to create a circular circumnavigation.
With the trench ready for the barrier fabric, insert stakes at regular intervals along its edges to fasten the weed-inhibiting layer into place.
Suppressing weeds requires covering the fabric barrier with a blanket of soil.
Thoroughly wet the region in order to promote a seamless blend between the material and the earth beneath.
Replacing existing grass with an imitation turf weed barrier can be an effective way to reduce weeds and conserve water in your garden or yard. Although this traditionally labor-intensive process can be tricky to install and maintain, there is a simpler solution. Instead of uprooting the existing grass, you can install the artificial weed barrier directly on the ground surface. To take advantage of this simpler option, though, make sure to carefully follow the steps detailed in the instructions.
Installing Faux Grass Weed Blocker Without Uprooting Your Existing Lawn
You can give your lawn an exquisite makeover with imitation grass weed barrier, a great solution for preventing those pesky grass weeds from overgrowing your property. However, before beginning the installation, you would have to spend time and effort in removing the existing grass – an arduous process. Luckily, you can now skip that part and put up the weed barrier without the hassle of full removal.
Before starting the process of installing an artificial grass weed barrier without uprooting the existing turf, the area needs to be properly prepped. Get rid of any big rocks or detritus in the vicinity, then make sure the surface is even and smooth, filling in any holes and divots with topsoil to create a dependable plain.
Once the designated area is prepped, it's time to emplace the mock grass obstacle. When you cast out the material, pay close interest to the perimeters. Make certain you keep the borders in a straight formation and that they do not butt together. Once the substance is leveled, evacuate exponents of landscape staples out into the soil. Broaden them out evenly – no less than 6 inches between each one.
Once the material is firmly located, it is time to cover it up with a blanket of mulch. This will not only set it in its spot, but also guard against irritating weeds. Be sure to mound a layer that is two inches thick and don't miss a single patch of the ground.
Finally, it's time to give your landscape a fresh look with the installation of imitation grass. Start at one end and make your way to the other, laying out the grass in a neat and attractive pattern. To ensure the grass takes root and stays in place, use a lawn roller once everything is in position. This will help secure the turf and create a beautiful layout for your landscape.
Appreciate the convenience of your new weed barrier, so you can take pleasure in a fresh looking turf without the worry of invasive weeds! You can now bask in the beauty of a lush grass lawn and skip the tedious task of stripping away pre-existing grass – not to mention, benefit from extraordinary savings in time and cost.
For a budget-friendly, swift home improvement, installing a DIY imitation grass weed barrier onto your existing lawn is the way to go. By taking just a few basic steps, you will have an eye-catching and healthy lawn in no time. This cost and headache-savvy choice is a great way to make sure your outdoor area looks its best.
Related Product
---
Post time: 2023-07-12