For those looking to pre-empt the presence of pesky weeds in their gardens or lawns, weed barrier can be a reliably effective solution. This material works by blocking light from reaching the soil and depriving any established weed seeds from germinating. While installing it may take a bit of effort, cutting and laying the barrier can help keep unsightly weeds away – and that's why it's worth taking the time to learn how to do it properly. In this article, we'll cover everything you need to know about using and installing weed barrier.
When it comes to trimming down weed barrier, there is one essential factor to consider: the equipment. For smaller areas, a reliable pair of scissors is the perfect choice. More sizeable sizes may require you to up your game with a utility knife or razor blade. For any project, make sure the blade you use is sharp. That way, you'll have the best shot at achieving that crisp, straight line.
After selecting the perfect tool for the task at hand, measure and outline the zone where the weed barrier will be trimmed to ensure it fits tightly. Having sketched out the zone, start cutting slowly and steadily using a sawing motion to avoid ripping. Place the cutting implement in the outlined area and carefully saw away until the desired shape has been achieved.
It's vital to exercise care when installing weed barrier, since its edges can be easily damaged from mishandling. Begin by laying the barrier in its designated space and ascertaining that its edges are aligned and properly flush against the ground. To get it firmly in place, you must secure it by using stakes, rocks, or any other form of weighty item. Opting for stakes? Drive them several inches away from the edge of the barrier when inserting them into the earth.
When looking to wane unwanted weeds, installing weed barrier is beneficial, yet not a fool-proof method. In order to guarantee efficiency, it is essential to consistently monitor the surrounding environment for any sprouting invaders before and following installation. A thorough cleaning of the area is also highly recommended to guarantee an effective installation. Thus, by removing weeds and continually examining the property for any potential seedlings, the weed barrier can serve as an effective defense.
When it comes to cutting and installing weed barrier, one must exercise caution when applying it. While a miracle solution to weed woes may not exist, with the appropriate tools and expertise, barriers created can be effective at keeping unwanted weeds at bay. Of course, even with weed barriers, openings or cracks in the defense might allow weeds in; yet, with conscientious steps taken while cutting and installing the barrier, an individual can take proactive measures to battle garden or landscape weed invasions.
Weed controller, otherwise known as landscape fabric, is the perfect choice for any outdoor area striving for a crisp, tidy look ansd weed-free environment. Expertly crafted out of synthetic materials like polypropylene, this fabric can readily be cut into any specified shape and size. The addition of mulch doubles the effort of weed control and gives off a professional, manicured finish.
In order to guarantee a successful cut of your weed barrier, you must take the necessary precautions. The material is delicate and can quickly sustain harm if not managed with delicacy. Therefore, for maximum carefulness, a sharp set of scissors or shears are preferred. If a rotary cutter is available, feel free to use it, however, make sure to switch out the blade after every cut.
Start by gauging the exact dimensions of the location to be covered with the weed barrier. Calculate the length and width, then trim it down to size. Keep your cuts neat and even. If you find the weed barrier does not fit perfectly, rest assured that it will functioning strategically in curtailing weed progression.
To safely utilize a rotary cutter on any given surface, it is necessary to employ a cutting mat of the appropriate size to protect the blade from any potential damage. Moreover, with the help of a ruler to help create perfect straight cuts, cutting can be completed accurately. When handling the rotary cutter, make sure that the blade is held at a forty-five-degree angle and lent your hand constant, steady pressure to guarantee precise execution.
Crafting an effective weed barrier necessitates using sharp scissors or shears; never attempt to cut the fabric with a dull blade, as it will lead to ragged or uneven ends that can undermine the barrier's efficacy. To ensure smooth cutting, hold the shears in a vertical stance and press steadily, applying an even pressure. If you feel the fabric beginning to stretch or clump as you are making your cuts, stop and resume at a later point.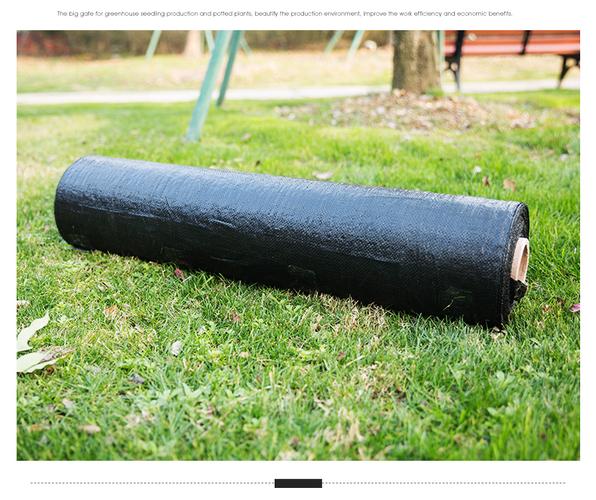 Completely covering the cut-to-size weed barrier with mulch is essential to its functionality. If combining these two materials, the fabric should be laid down first, and then the mulch should be spread in order to make sure there are no gaps between them. This cements its effectiveness in deterring weed growth.
It is important to take the right safety measures and use the right instruments when cutting weed barrier. The most suitable ought to be sharp scissors or shears, as well as a rotary cutter with a new, razor-sharp blade. Make sure to measure the area correctly and strive to make the cut even and neat. Following these basic guidelines will guarantee that your weed barrier performs up to its fullest potential – while also preserving an aesthetically pleasing garden.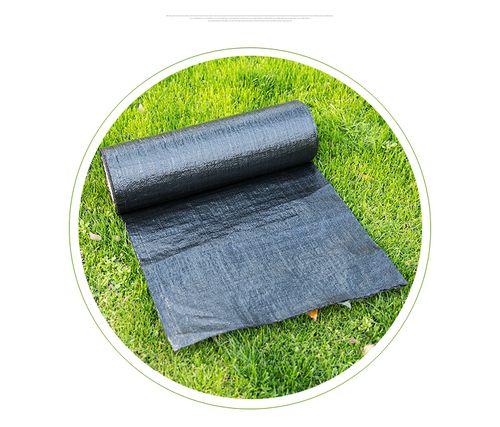 Related Product
---
Post time: 2023-07-10