Weed mats are an incredibly useful way to keep unwanted plants out of your vegetable garden. These heavy-duty plastic or fabric mats are placed on the garden bed and can be covered with mulch or soil to act as a physical obstruction between the soil and weeds, preventing their growth and establishment. This eliminates a hefty amount of time and effort needed to maintain a weed-free garden.
An inexpensive and straightforward way to create a weed-free area is to lay down weed mats. Available in rolls or pre-cut pieces, these mats should be placed before adding soil or mulch. This will block weeds from seeping through the mat and prevent their growth.
Weed mats are an effective way to prohibit weed growth, but work most effectively when partnered with an additional layer of mulch or another organic material. Mulching offers both a protecting layer against weed development and advantageous minerals and moisture to the soil. After laying down the weed mat, remember to cover it with a layer of resourceful mulch such as hay, shredded leaves, or straw. This serves the purpose of creating an adequate barricade between the soil and the mat, while also protecting against weed growth in the mulch.
Raised bed gardens benefit from weed mats, which help to protect the bed from pesky weeds. Can be placed at the bottom of the bed before soil and plants are added, the mats act as a shield to stop weeds from growing. To boost moisture levels and give extra nutrition, mulch or other natural matters can be laid over the mats. By doing this, you'll ensure your garden is kept safe and healthy.
If you're looking to prevent your vegetable garden from being overtaken by weeds, then consider investing in weed mats! Installing them is easy and quick, plus they're cost effective and are a fantastic option when paired with a layer of mulch. They also work great in raised bed gardens, where further benefits can be derived from covering the mats with mulch or other living elements – this will not only help to keep the soil moist but offer added nutrients. With a bit of attention, weed mats can bring about effective weed control – helping you maintain a healthy garden that'll flourish with bounty.
For those looking to make vegetable gardening a piece of cake, then using weed mats may be just the solution. In this article we will explore why weed mats are useful for gardeners, and provide advice on how to use and fit them.
Vegetable gardeners often are at the mercy of weeds, as their presence can quickly dominate a garden, depriving it of much-needed water and nutrients. Overgrowth of weeds can also put the garden in danger of suffering from a variety of pests and diseases that can have negative effects on the health of the plants.
In order to secure a successful season in the garden, weed mats are an excellent strategy. These mats are woven from special permeable fabric that is placed over the soil prior to planting vegetables. In this way, weed seeds are unable to sprout from any light that can reaches them through the covering. Additionally, existing weeds cannot spread because they lose access to both light and essential nutrients.
The fabric of weed mats provides a plethora of benefits for vegetable growth, such as acting as a thermostat to maintain an advantageous temperature for growth, slowing soil erosion by forming a protective barrier, and retaining moisture for optimal development. As such, it can clearly be seen why these mats are an invaluable addition to any vegetable garden.
Before starting your weed mat installation in the veggie patch, there are a few critical steps. Firstly, secure the fabric to the earth with staples, pegs, or pins. Secondly, ensure the fabric is spread evenly and kept smooth; any bunching may cause water to accumulate in certain areas, which, unfortunately, can become a haven for pests and illnesses.
For a full-coverage garden, make sure the fabric you use is ample in length. That way, weeds won't find their way in between the edges. Additionally, don't secure fabric too tightly to the soil, for proper oxygenation and hydration need to be within reach.
Ensuring the fabric is kept clean and debris-free is imperative. Unchecked, weeds can quickly take root, so it is prudent to eradicate them quickly. Likewise, any leaves or other materials should be swept away; doing so will ensure the fabric remains pristine.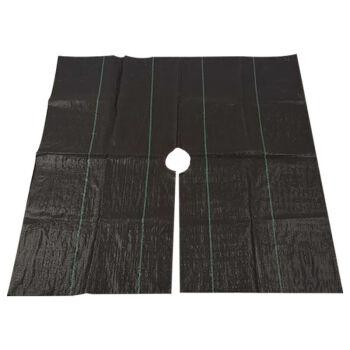 As the growing season kicks off, it is essential to equip your planting surface with slits through which vegetables can penetrate the soil. Ensure that the fabric is undamaged as you set your vegetables in place.
Having a lush and verdant vegetable garden without endless weeding may seem like a far-fetched dream, but the answer may be simpler than you think. By investing in weed mats and properly installing and maintaining them, you can keep your garden thriving and weed-free. It's a simple investment that pays off with plenty of time to enjoy your garden rather than constantly trying to rid it of pesky weeds.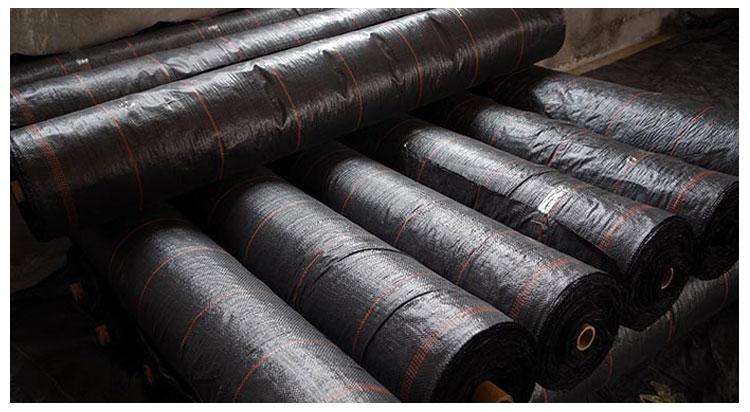 Related Product
---
Post time: 2023-07-07